LEGO Robotics Engineering & Coding
We inspire confidence and creativity with STEM, and prepare students to pursue self-directed, off-screen creative problem solving with their robot!
Interactive Online Lessons
Solve Real-World Engineering Challenges by building with LEGO and coding with Scratch or Python
Don't just build cool things. Build cool things that really work!

Our world-class instructors demonstrate each challenge interactively, along with the key engineering concepts that students will be utilizing.
Our curriculum is hands-on, evidence-based, and designed to inspire countless hours of independent inventing/coding. We aren't just teaching skills – we aim to jumpstart an extracurricular hobby and ignite a lifelong passion for STEM.
Ages 7-14 Learn & Play Online (and offline) with Like-Minded Peers
The Live Interactive aspect of our our lessons enables students to:
a) Share LEGO robot ideas, tips & tricks
b) Get help with their robotics engineering projects so that they don't get stuck or discouraged
c) Our instructors are experienced with LEGO MINDSTORMS, LEGO Spike Prime, Arduino LEGO Robot, mBot Neo or mBot2
NEW: build/program at home with our Robot Academy Arduino LEGO Robot
For 1/3 the price of a LEGO MINDSTORMS robotics set (although we teach with those too!) you can get our Arduino LEGO robot that has the same sensors, uses the same programming languages (Scratch and Python), and is compatible with all the LEGO and LEGO TECHNIC parts you have at home thanks to our custom modifications.
Comprehensive and Engaging STEM / STEAM learning has never been this fun, easy, or cost-effective!
Adult Instructors from Top Universities
Our programs feature personalized instruction from highly qualified and personable "Robot Geniuses"
What Parents Are Saying...
3 Ways to Participate in our hands-on online programs
(1) Already Have a Robot?
Choice of using LEGO MINDSTORMS (EV3 or Robot Inventor set (51515), or a Robot Academy Arduino LEGO robot. If you're not sure whether or not your robot is compatible with our curriculum, call/email to make sure your robot will work: [email protected] | (614) 769-7626
(2) Hardware Bundle: Online Lessons and Robot Academy Arduino LEGO Robot - Free Shipping to US, Canada and most countries!
The Robot Academy Arduino LEGO Robot comes with color and distance sensors, and can be driven via remote control or programmed using Scratch or Python. Thanks to our custom modifications, you can use any LEGO (or LEGO Technic/Mindstorms) parts you already own to expand your robot's capabilities!  The set will arrive prior to your online program, and it's yours to keep!  Our programs ignite a passion for independent exploration and inventing, so you can expect that your student will still be using the robot long after our sessions have concluded.  Just add the Arduino LEGO Robot at checkout and we will ship it to you ASAP.  Free shipping worldwide (up to $50 shipping/VAT/Customs).
(3) Hardware Bundle: Online lessons and LEGO Robot Inventor Set (51515) - Free Shipping to anywhere in the U.S.
LEGO MINDSTORMS Robot Inventor (EV4) provides 4 motors for endless possibilities.  Build, code with scratch, and play with Robot Inventor.  Just add the Robot Inventor set at checkout and we will ship it to you ASAP.
Parents can relax (or get work done) while kids build and program
We don't just entertain/enrich our students during class… our interactive online STEM classes inspire kids to work with their robot on their own as well, which means hours of off-screen engagement. 
Our programs are approved as qualified expenses for the Dependent Care Reimbursement Program.
Two Options for At-Home Instruction:
Online Semi-Private Lessons & Summer Camps
Individualized Learning + Social Time With Like-Minded Peers
Private Interactive Online Lessons
Hire a Personal Robotics Mentor For Your Student
Robot Genius Lessons (Adult Engineering Students from Top Universities)
FIRST LEGO League Competition Advising
Michael aka "The Robot Guy"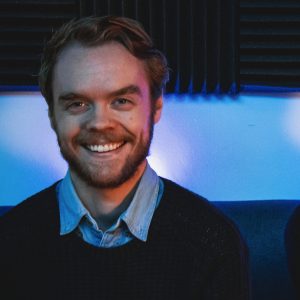 Michael was lead programmer, builder, tester, and handler for the MindStorm Troopers FIRST LEGO League (FLL) team, the first team ever to win 1st place Robot Performance at the FLL World Festival two years in a row. Michael was invited to serve as a Tech Judge at the World Festival the very next year, and has continued to serve as a judge for international, national, and state LEGO Robotics championships ever since. He has also mentored and coached teams that have gone on to win state and international championships of their own.
Michael has been featured in Popular Science Magazine, Columbus CEO Magazine and the National Gallery for Young Inventors. He published peer-reviewed psychophysics research at Denison University in 2011 and went on to earn a masters in entrepreneurship and innovation. In his ongoing career as a robotics teacher, Michael helps students and teachers to analyze and solve technological problems more creatively by integrating their right-brain and left-brain capacities.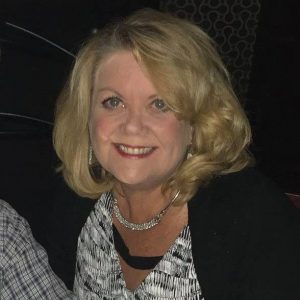 Gail holds degrees in Computer Science and Economics from Denison University, as well as an MBA from Indiana Wesleyan University. She has worked in the Information Technology industry for over 20 years, but her passion is for helping young students to get excited about STEM (Science, Technology, Engineering and Math).
As a teacher and coach of student science teams, she has won numerous national and global awards with FIRST Lego League (FLL), NSTA/Toshiba ExploraVision, Christopher Columbus Awards, NASA Space Day, US Army's eCybermission, National Gallery for Young Inventors, and more. Her team's accomplishments have been recognized by the Ohio Senate and Ohio House of Representatives.

Register Now for a Fun, Interactive camp with LEGO MINDSTORMS (EV3, Spike, or Robot Inventor) or Arduino LEGO Robot using C+ or Scratch!
Don't have a robot? Just add the robot at checkout for fast and free shipping.
(up to $25 free shipping worldwide).